In the Spotlight With PAG
Posted on May 25th, 2023 to Partner Spotlight by cannaplanners
Welcome to our first In The Spotlight with PAG.  Our goal is to highlight brands and dispensaries in Massachusetts each quarter. These businesses have created new and exciting product lines, fantastic retail experiences, as well as teams who represent the core of the community.
Key things we look for:
High quality product or premier retail experience.
Great representation in the Massachusetts Market.
New and innovative concepts.
Milestones for the community.
In the Spotlight will be refreshed each quarter shedding light on our top brands and dispensaries. Maybe you will find a new favorite brand, product or a dispensary worthy of a visit!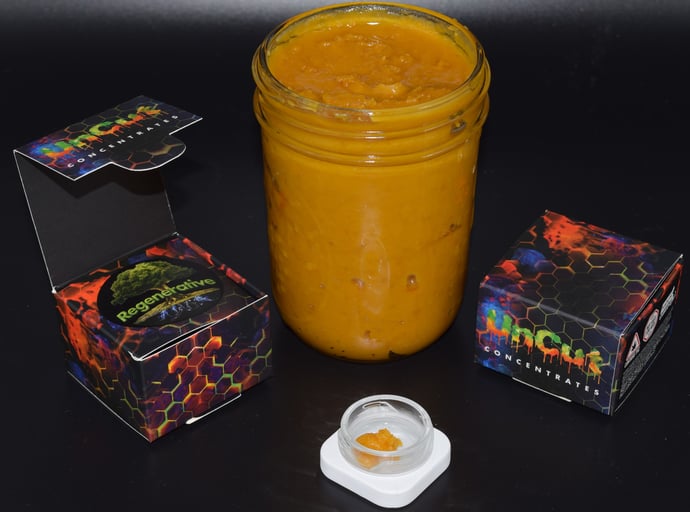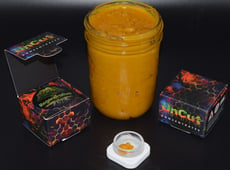 Kings of Concentrates: Regenerative LLC. 
A message from our friends at Regenerative:
"We wanted to thank everyone this year leading us to 2 NECANN Cup Placements!!!  2nd place in Solvent Concentrates with Dominion Diesel x Mayflower Madness and 4th place in Vape carts, with the Purple Cookies Live Resin Vape Carts.   The DDxMM was a seed that Regenerative popped 3 years ago, while the Purple Cookies was a mix of a variety of our strains. The Cultivation Team propagated and grew beautiful, strong plants. The Harvest Team kept everything moving, packed and frozen to perfection. The Lab extracted these Winners (all while maintaining a great yield 
!)  The Packaging Team got these items into an exquisite display for the world to see.   The Sales and Marketing got these wonderful items, that our amazing team put together, to the market, to let the industry know that we have the highest quality product out there. "
Regenerative, based out of Uxbridge, MA leads the way in sustainable growth within the cannabis industry. They prioritize healthy farming practices, such as organic cultivation and responsible water usage, to minimize their environmental impact. By employing sustainable packaging solutions and engaging in ethical sourcing, Regenerative demonstrates a deep commitment to preserving the planet while nurturing their business growth.
Regenerative excels in their product quality. They adhere to stringent quality control measures, ensuring that every product they offer meets the highest standards. From meticulously curated cannabis strains (product strains like the DDxMM Concentrate and Purple Cookies Live Resin mentioned above). to precisely crafted concentrates and edibles, Regenerative consistently delivers products that are potent, flavorful, and reliable. Their commitment to quality ensures that customers have a remarkable cannabis experience every time.
Their friendly and knowledgeable staff (shoutout Craig, Cam, and Brianna) goes above and beyond to create a welcoming relationship when working with dispensaries and customers. They take the time to understand individual needs and preferences, providing personalized guidance and support. With a focus on building lasting relationships, Regenerative ensures that customers feel valued and cared for throughout their cannabis journey.
Building on a Legacy: Green Meadows Farm
"Green Meadows is a family-owned company whose founders hail from generations of military renown. The Patton family has now applied a legacy of integrity, quality and responsibility to the production and sale of premium cannabis. But that's only part of our mission. Green Meadows is a place where consumers feel welcome, where our team is proud to work, and where our community can trust that our impact will be positive, supportive and enduring."  
Green Meadows takes pride in cultivating top-tier cannabis products. They employ meticulous cultivation practices and prioritize genetic stability, potency, and flavor profiles. By combining traditional wisdom with modern techniques, they consistently produce premium flowers, concentrates, and edibles that exceed expectations. Green Meadows Farm's commitment to quality ensures that customers receive products of exceptional potency and purity. (Shout out to Rob, Shannon and Ramzi.)  They are one of the first companies to introduce clones to the MA market.
Strains to check out from Green Meadows: 
Gummy Buns preroll – Bisccotti x Grease Monkey
Gary Patton – (Cookies x Cherry Pie) x Snowman
Legend of Lime – Zelda x Key Lime Pie
Green Meadows (Southbridge, MA) emphasizes the fact that their customer satisfaction is paramount. Their team embraces what it means to be not just co-workers, but also family. Whether you're a seasoned cannabis enthusiast or new to the scene, their knowledgeable staff ensures that you find the right products to suit your needs. With a commitment to building lasting relationships, Green Meadows Farm creates a welcoming environment for all customers.
True Craft Cannabis:  River Run Gardens
"RiverRun Gardens is a locally owned craft cannabis cultivator in Massachusetts, dedicated to producing high quality cannabis products. Our products are for cannabis consumers, who are looking for a true craft flower that is not rushed through the process. We ensure each plant is given meticulous attention from clone to packaging. Our team of passionate cannabis experts take pride in putting in the extra effort to ensure the flower reaches its full potential. At RiverRun Gardens, there are no shortcuts taken, as we aim to provide the highest quality cannabis flower for our consumers to enjoy openly and responsibly."
River Run (Newburyport, MA) places high quality craft cannabis as their number one priority. Their team is dedicated to understanding the unique needs and preferences of each plant AND customer. By offering boutique genetics, River Run ensures that every customer receives top notch product. They go the extra mile in building long-lasting relationships, ensuring that each vendor feels valued and supported throughout the entire journey with River Run Gardens. (Shout out to Ed Desousa for his continued dedication.)
River Run Gardens fan favorites:
Project Z – Zkittles x Runtz
Pint Sized – Creamsicle #4 x Gello Gelato
Astro Pop – Granddaddy Pluto x Red Pop
River Run utilizes advanced cultivation techniques to produce top-tier craft flower. By prioritizing genetic stability, potency, and flavor profiles, River Run Gardens delivers products that are not only reliable but also offer an exceptional cannabis experience.
Wrap Up!
Thank you to the brands featured in our inaugural In the Spotlight blog.  We will be back around next quarter with a few new retailers we're excited to announce.  If you would like your brand or retail to be featured in the next In the Spotlight, please reach out to Sales@PlymouthArmorGroup.com!